A few things about me…
I love learning. This is the generalist in me; my curiosity drives 99% of what I do. Learning new things and then applying that knowledge to something I can create, is a beautiful thing.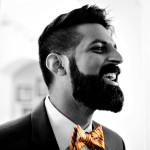 I love ideas. Ideas are exciting, inspiring, and full of possibilities. They lead to successes and failures, joy and misery. Everything in life starts with an idea.
I love curating. Organizing information is something I do for fun (yeah, I'm that guy). I just have an eye for organizing and finding the best of the best, a skill that is definitely gaining value today.
On a more serious note, I love spending time with my beautiful wife, hanging out with my close friends and family, and enjoying a cold one on a hot day.
But enough about me, you're here for the writing and I write a lot on a variety of subjects. While I can go off on tangents at times, most of my my work is focused on self-development and life lessons that apply to everyone. I hope you enjoy!
LESSONS FROM LIFE… SO FAR
COFFEE IS THE GREATEST THING EVER INVENTED
TRAVEL IS HOW YOU LEARN ABOUT YOURSELF
VIDEO GAMES ARE A GREAT WAY TO UNWIND
BEING ACTIVE IS IMPORTANT, YOU NEED TO SWEAT
Check out my professional services at High Friday.
Get the best shampoo and conditioner ever at function of beauty where I work as VP of eCommerce.
Buy one of my t-shirts at polyesque, a little side hobby I've been doing for years.
And find me online here: Medium, Facebook, Twitter, Instagram, Pinterest, and Flipboard.
Cheers!
SUBSCRIBE